Starvation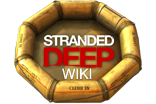 The result of allowing the Hunger level to reach 0. Damages health 5% per second. Can be stopped when food is consumed.

Starvation is one of the Status Effects on the player in the world of Stranded Deep.
Summary
Starvation is achieved when the player lacks caloric intake, and has a fully depleted Hunger metric. This effect damages health 5% per second. Starvation can be stopped by simply eating any food.